I have made another goal on my journey to the starting line of the Kona Ironman, so will you help me raise funds for other challenged athletes?
It's not the number of finish lines I've crossed that keeps me going, it's helping athletes of all abilities reach their own starting lines. That's why I am passionate about working with Challenged Athletes Foundation because CAF provides the adaptive sports equipment, training, coaching and mentoring challenged athletes need to experience the transformative power of sport. And as part of my journey to the 40th anniversary of the IRONMAN World Championships in Kona on October 13th, I hope to raise $40000 for CAF!
Will you join me? See how close I am to reaching my goal and donate.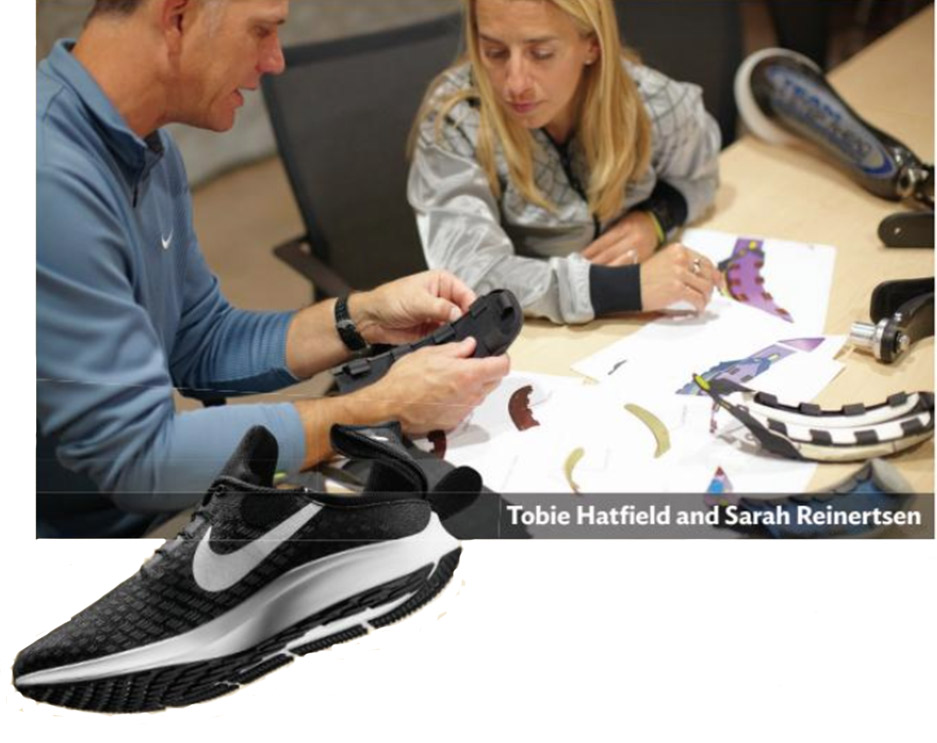 Sarah shares how she worked with Tobie Hatfield, Director of Innovation for Nike, and helped develop Nike Sole to not only supercharge her running career but also help amputee runners everywhere get to their own starting lines.
Sarah is collaborating with Nike again on their first adaptive closure technology, FlyEase, a discrete wraparound zipper closure offered on several Nike shoe models. This zipper system allows athletes of all abilities to open or close the heel of the shoe in one fluid motion, making it ideal for lower limb prosthetic users who typically cannot articulate their ankle.
Read the full article in the August 2018 issue of O&P Almanac published by the American Orthotic & Prosthetic Association (AOPA).