Sarah was a recent guest on the show Sports Illustrated Now, interviewed by Rob Lundberg. She talks about who originally inspired her to attempt an Ironman despite not knowing how to swim or ride a bike at the time. She talks about how we are adaptable as human beings and how prosthetic advances have helped her achieve her goals. She discussed her latest race achievement of completing the Kona Ironman for the second time even faster than the first finish time. She raced this time with more inspiration as her journey was all about raising funds for the Challenged Athlete's Foundation (CAF). CAF is an organization that provides mentoring, opportunities and support to people with physical challenges, so they can pursue active lifestyles through physical fitness and competitive athletics.
If you would like to give and help Sarah in her effort to support Challenged Athletes around the world.
View at Sports Illustrated Now site
Short interview and feature of Sarah's dream to finish the Kona Ironman one more time in 2018. Proving you don't need two legs to dream and achieve.
ESPN followed along with Iron Sarah, Sarah Reinertsen, before, during and after this year's 2018 Kona Ironman World Championship race, covering the event as a life in the week of an Ironman competitor, one who happens to be competing with a prosthetic leg. The story and photos provide glimpses into why it takes an iron will and in Sarah's case some carbon too, to compete and complete this grueling event.
Read the entire ESPN feature story.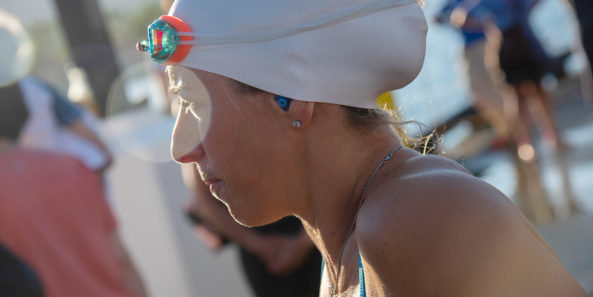 Melissa Lyttle was the wonderful photographer for the story and she also shared a video of Sarah swimming on her Instagram account.
View this video interview with USA Today where Sarah Reinertsen explains how she competes in the Ironman with a prosthetic leg. This will be Sarah's third IronMan, which will be held in Kona, Hawaii on October 13, 2018.

I want people to see me in the Ironman, and instead of feeling sorry I want them to feel empowered. A lot of social change comes through sport, think of Jackie Robinson. In some ways I want that same cultural change to happen with people with disability.
With the Ironman there are no exceptions to the rules. Every competitor, even those with a prosthetic leg like Sarah's, swim, bike and run under the same mandates making the race even more of a challenge. Sarah must bike without being able to stand up on the pedals when more power is helpful for powering up the hills.
I still continue to hear stories about people with disabilities that are being denied the rights to play and be part of after-school sports and this year the race for me is really about having a higher purpose. I really want to dedicate this one to helping others get to their own starting line.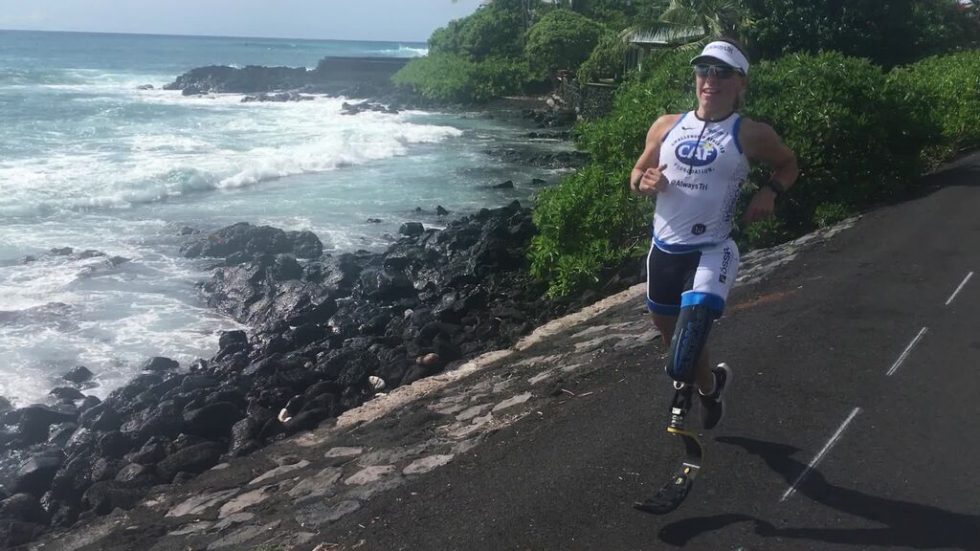 For info on the Kona Ironman World Championship 2018 race, how to track Sarah's progress in the race and where to watch highlights of the race.